THE MISSOURI LEGISLATURE HAS FILED A RECORD NUMBER OF ANTI-LGBTQ BILLS!
A total of 15 bills targeting our LGBTQ community are moving and fast. Missouri continues to lead the country in the number of anti-LGBTQ bills introduced, most of which target transgender youth. We must protect our fellow citizens and make Missouri a welcoming and inclusive state. Three types of anti-LGBTQ legislation are being pushed forward: Rollbacks to marriage equality, attacks on transgender youth, and threats to erase our LGBTQ community.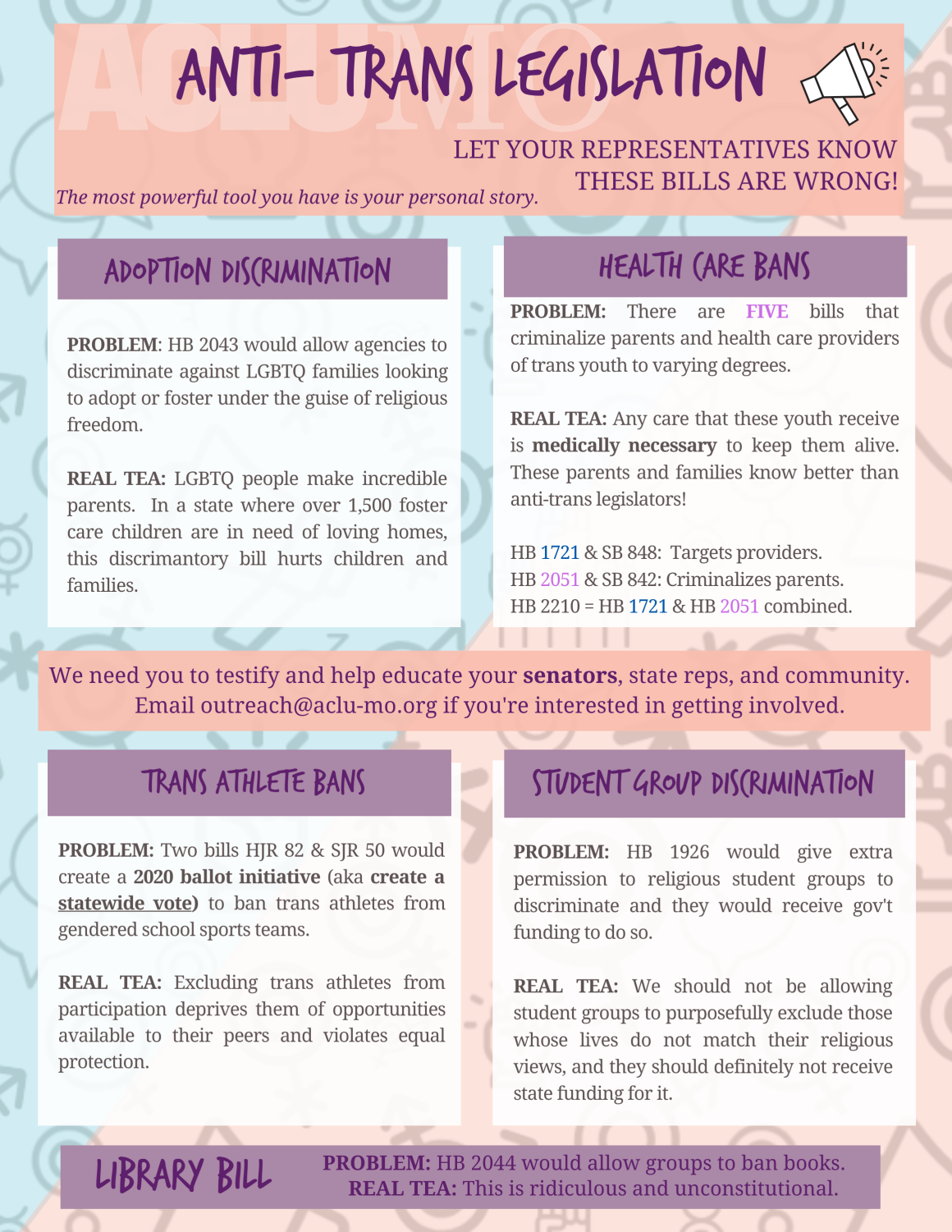 With a growing list of anti-LGBTQ bills in Missouri, we need your help to stop these 15 bills.
What can you do? You can start by calling the Missouri Legislature and telling them you won't stand for hate!
Call to make your voice heard!  1-314-710-2258
Attend a Teach-in!