Each year between November 13-19, we recognize Transgender Awareness Week. #TransWeek is a time for all to prioritize learning from trans individuals and their allies, and work to take action against the discrimination and violence that the trans community so often faces. Then, on Nov. 20 for International Trans Day of Remembrance, many will gather to memorialize those who are no longer with us as a result of transphobia and hate.
As International Trans Day of Remembrance day draws near, we want to lift up and honor the vibrant trans and gender non-conforming (TGNC) communities across our state. We are committed to telling full and joyous stories of TGNC folks in Missouri through the Transgender Education and Advocacy Program, rather than stories that only highlight trans death and mourning. 
We're going to introduce you to a few of the beautiful people we met during our October 10 Days of Trans Demands campaign, the five-city tour that created spaces for people to tell their stories, and encouraged folks to raise their voices in allyship. 
---
Dan
Dan, St. Louis City, pronouns: he/him, Identifies as: queer, Trans man of color
"I'm Mexican, academic, spouse, fighter, lover. Being visible as a mixed person who carries a lot of identities allows me a lot of privilege to open the door for conversation. I'm going to own who I am.
"Being trans is a part of who I am. What colors my experience in this life pushes me to fight for my community. A lot of people only see one kind of Trans person and don't recognize how beautiful and diverse our community is. It's tokenizing. They want us to be palatable without recognizing the complexity of living and trying to survive in a world that doesn't think you should even exist.
"There's so much discrimination I've experienced, even having privilege. When people think of the trans community most of the stories that make news are the sad and the statistics. But I want people to know that we are vibrant and loving community full of creative energy and life and love, so resilient, challenging what it means to be authentic."
Carly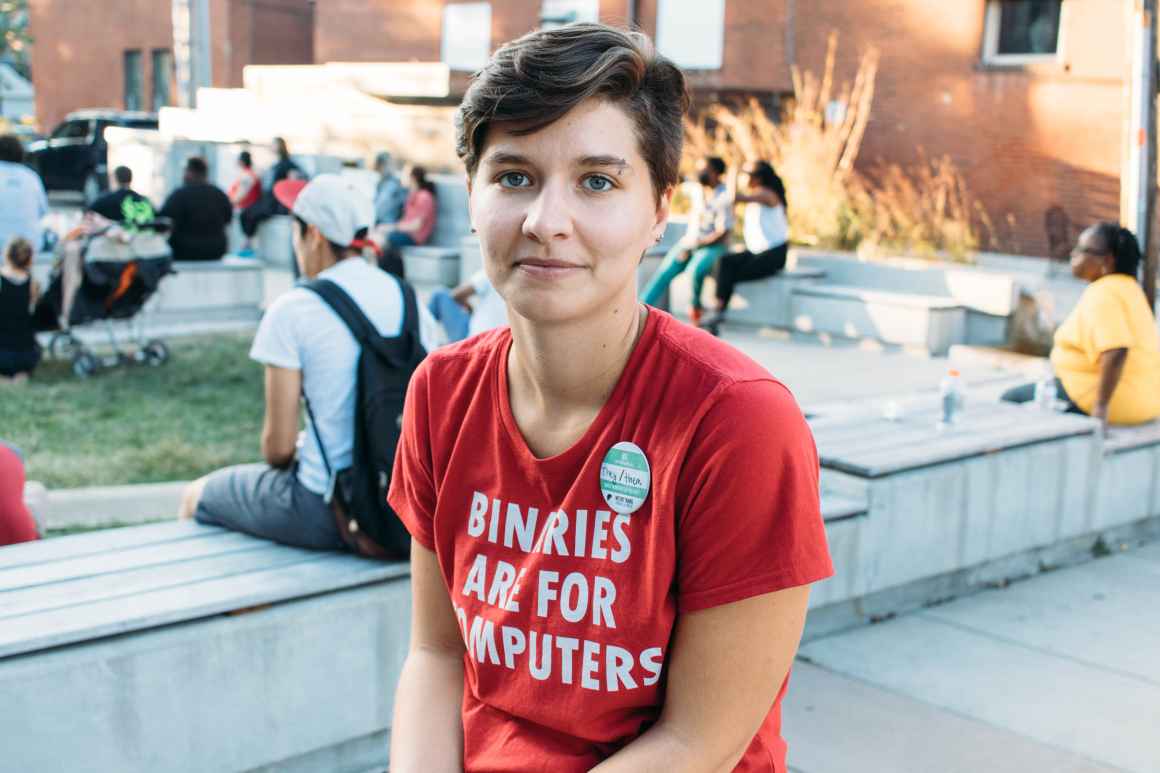 Carly, Springfield + St. Louis, pronouns: they/them, Identifies as: gender nonbinary, agender
"I love clothes and fashion and I like expressing my identity through what I wear. I look a different way every day based on how I feel. 
"I play roller derby and it's a space that's very dominated by women. A lot of my teammates use feminine language to refer to everyone as a whole. People call me a lady or a girl, and it hurts. It makes my guts churn. Like I'm an outsider. People who are closer to me who should know my pronouns and identity do it, it hurts a bit extra, you know?
"I hear that the west coast is the place to be for queer folks. It makes me feel some kind of way. Like, maybe that's where I should go -- kind of hopeless about the Midwest and Missouri. It's difficult wherever you are, to be queer and trans, but it's especially difficult here in the Midwest. When you're here in the Midwest, love on people."
Michelle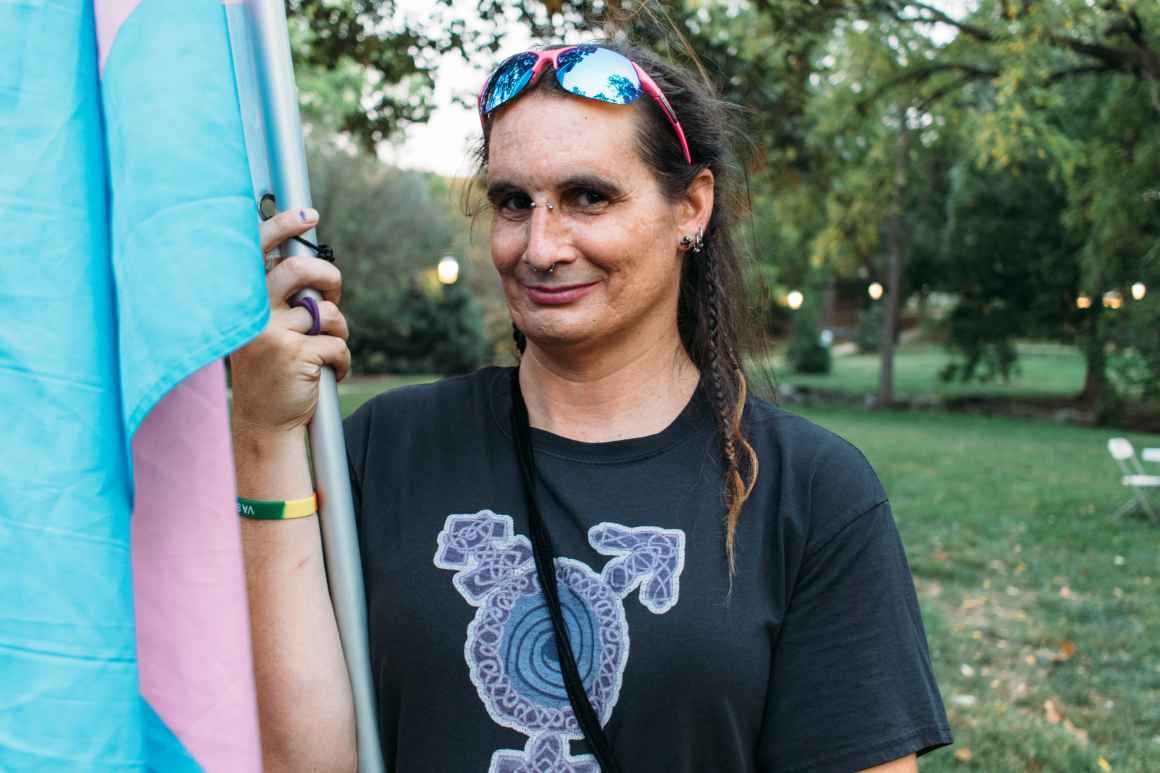 Michelle, Columbia, pronouns: she/her, Identifies as: trans woman
"As a trans woman who's also a disabled war veteran, coming out to rallies and advocating for those in my community brings me joy, especially when I have the chance to represent those who don't have a voice to advocate for themselves.
It's hard to pass sometimes because I can't always present as feminine as I want. Even when I put 100 percent into it, and did the best I could with makeup and all that, sometimes it's not enough and it's so frustrating. But there are also times people don't realize that I'm trans and that brings me joy."
Cathy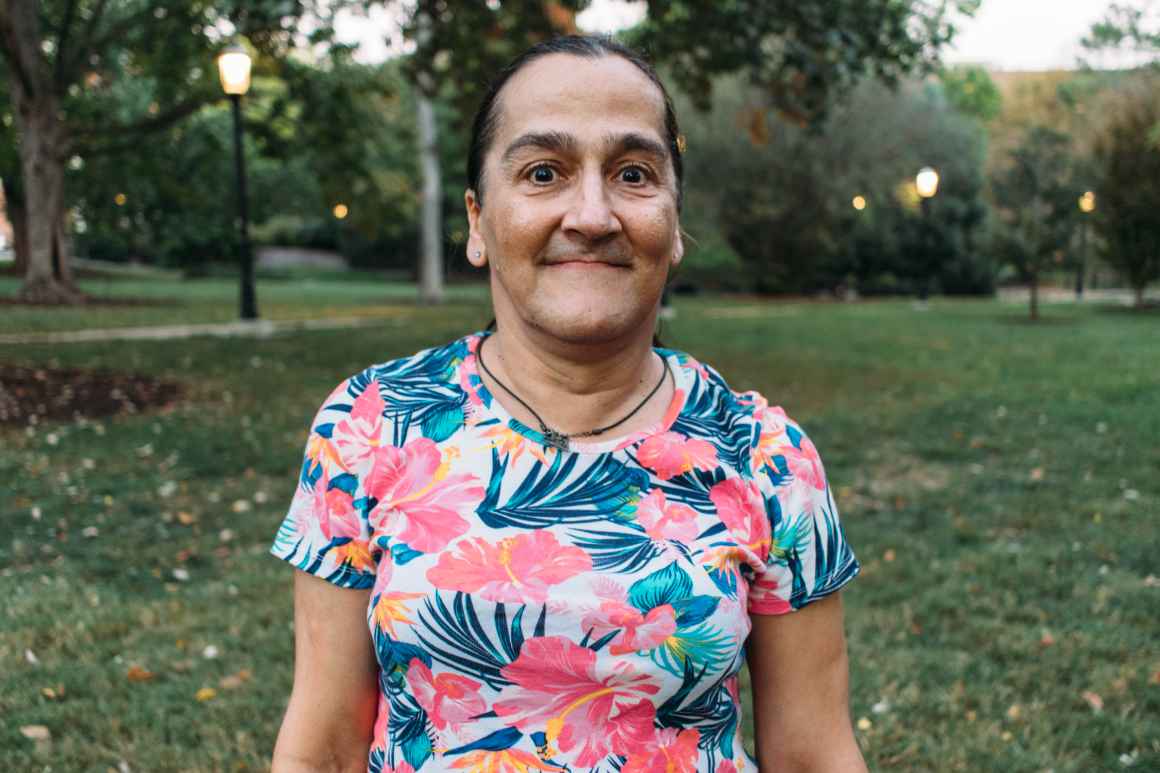 Cathy, Jefferson City, pronouns: she/her, Identifies as: trans woman
"Waking up every day being able to live authentically every day as myself is the best feeling in the world. It used to be that I was forced into feeling I was living a lie because I couldn't be me. 
"Being trans, a lot of people think we're freaks or all these sorts of monsters. I'm just a person. I have dreams and aspirations just like anyone else in this country. 
"It was extremely difficult to transition in Missouri. It's a red state with conservative views. I've experienced discrimination in every aspect of my life -- employment, housing, healthcare, public spaces. It's become less in recent years, but I feel like it's mainly because I'm a bit of a public figure and people know they mess with me I won't allow it."
Ashley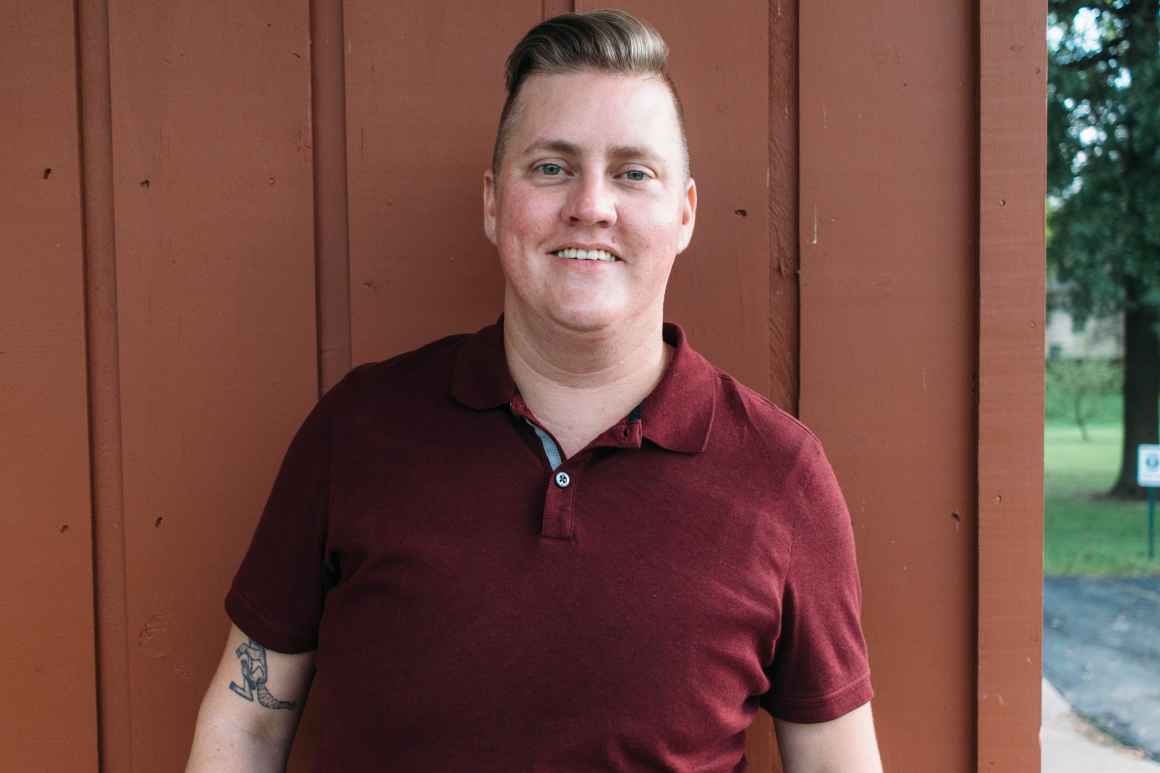 Ashley, Springfield, pronouns: he/him, Identifies as: trans man, queer
"I like being able to just be me. I recently started hormones and my voice is changed and that's made a big difference in other people acknowledging me in the way I see myself.
"A lot of people see the name Ashley and see it as a girls' name, but it's also my grandfather's name. It's a family name and I wanted to honor it.
"There's a lot for us to do to go forward and being affirmed in all spaces. But there are also really wonderful and affirming communities and spaces and people. I came out to my grandmother, an 80-something-year-old lady. And she was all 'This isn't a new thing for you, is it? We know. Be you.' My birthday card that year had 'granddaughter' scratched out and she wrote 'grandson' over it."
Jordan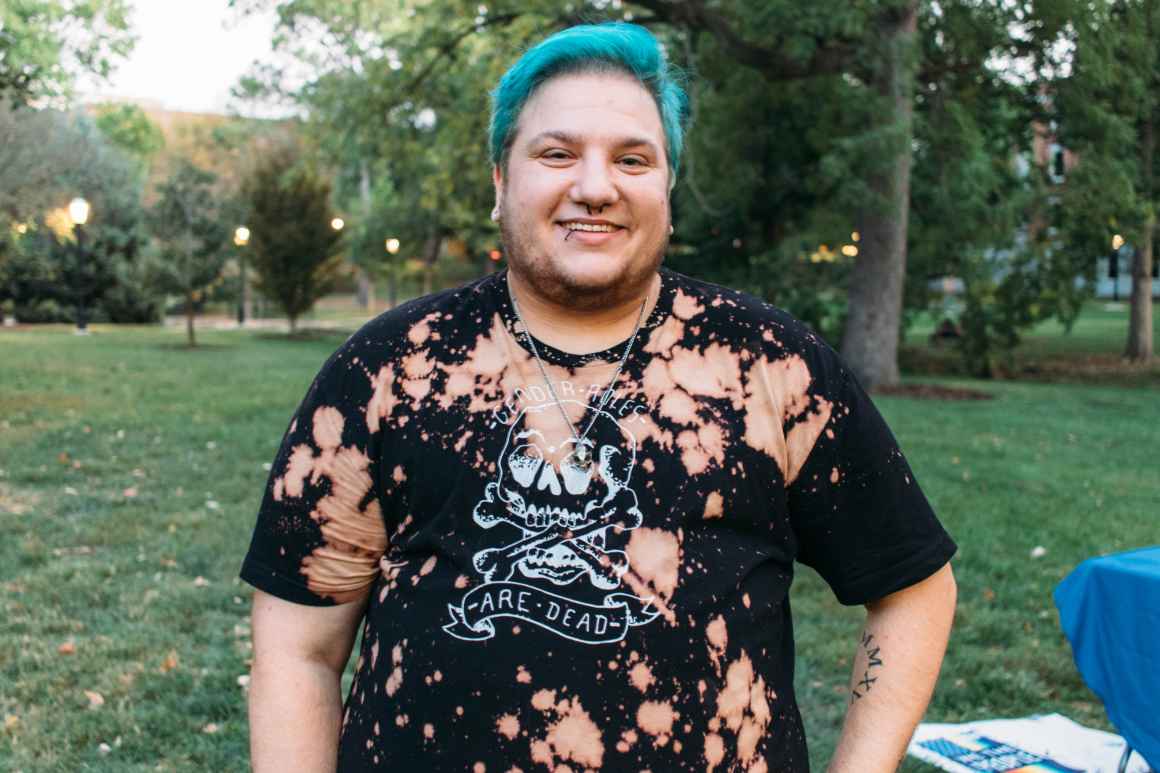 Jordan, Columbia, pronouns: he/him, Identifies as: transmasculine
"I like my beard. People think I'm a cis straight guy. (I'm not)
"I'm lucky because I moved to a city. I grew up rural. Rural areas can be really cut off from everything. There aren't resources available there. When we think about 'how far we've come' don't forget the rural areas. They haven't come far at all."
Katya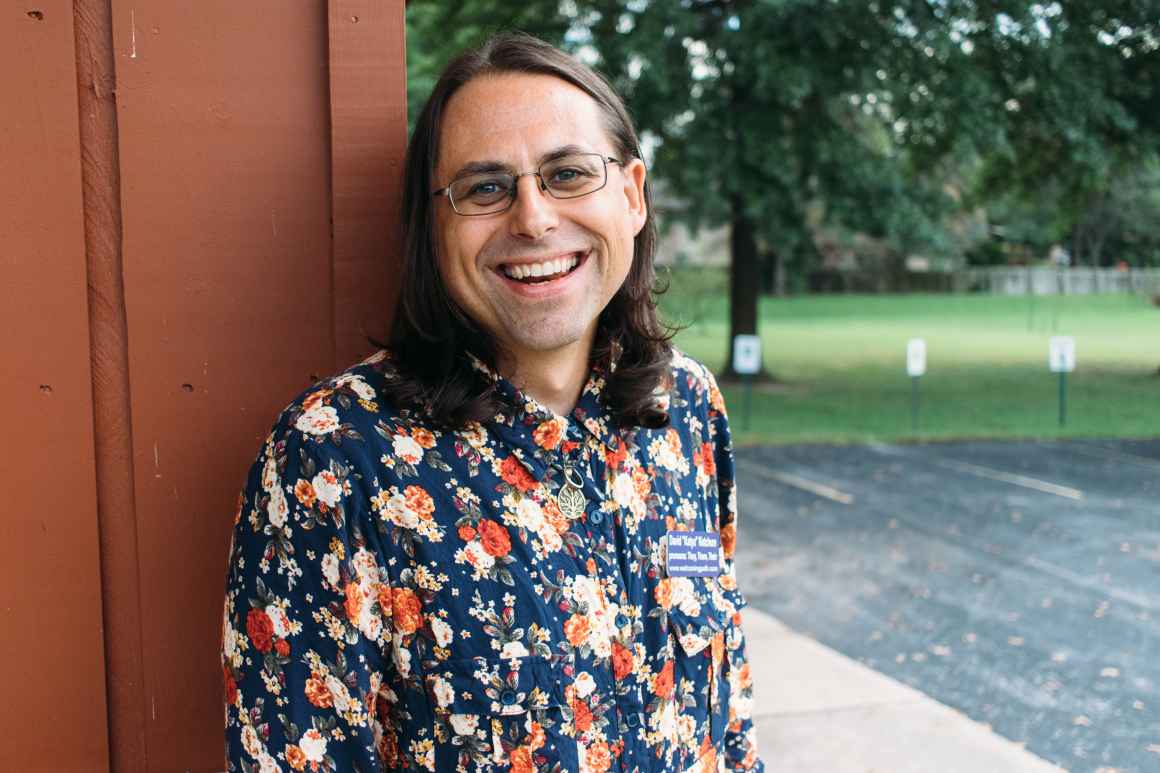 Katya, Springfield, pronouns: they/them, Identifies as: queer, genderqueer
"The biggest source of joy in my life is finding self-acceptance after being trained for a large part of my life to hate myself. Giving myself permission to love myself -- I have so much to like about myself!
"People like me are already here. I'm here. Talking about us like we don't exist, or shouldn't exist, it's like we live under a shadow all the time. A lot of marginalized communities have to be constantly on alert and vigilant to feel safe. When we find places and people who value us makes such a big difference. I notice that a lot of people assume what they say and do doesn't hurt us. But it does. Even when we build up coping mechanisms. You have to have a thick skin to live in Missouri and be different."
Mya
Mya, St. Louis, pronouns: they/them, Identifies as: nonbinary femme
"You can look at me and make an assumption, but I know what I am. 
"I'm not just black. And I'm not just trans. Together it makes the experience of living ten times harder."
NilLynn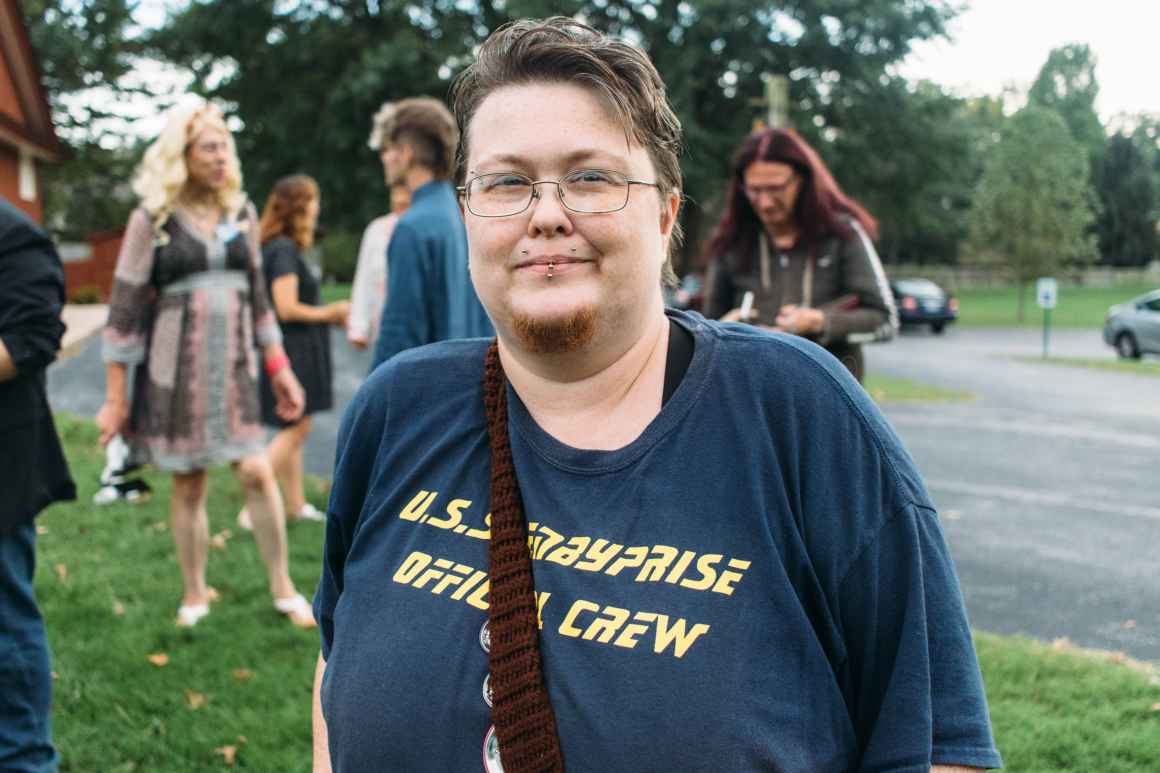 NilLynn, Springfield, pronouns: xe/xim, Identifies as: nonbinary trans man
"People think I'm a lesbian and not a gay man. There are a lot of societal expectations on us here. It can be difficult living in Missouri. If you don't go out and drink (like me) your other social outlet is largely church. That's not me, either. I have found a beautiful community here. Know that there's a community for you everywhere if you look."
Nix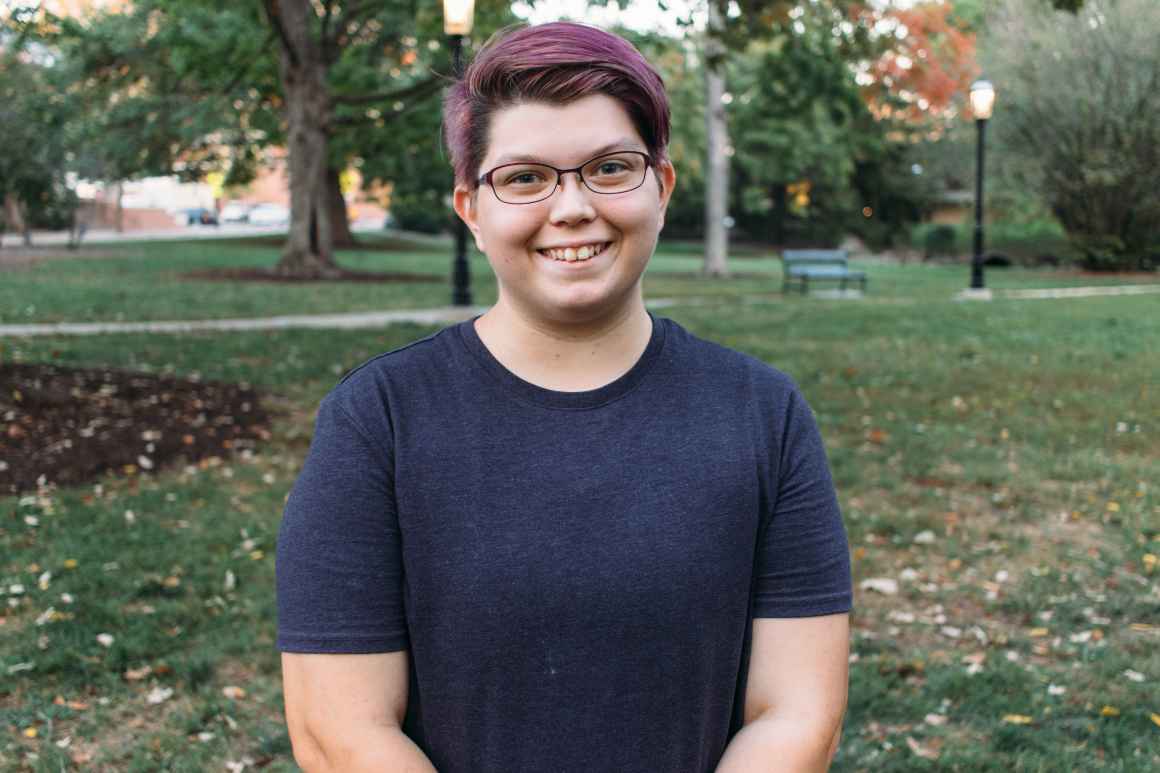 Nix, Columbia, pronouns: they/them, Identifies as: nonbinary transmasculine
"I'm not at a point where my appearance brings me a lot of joy. I'm struggling with that. I'm taking steps soon so that my outside can start to look how I view myself. When I'm able to wear my binder and I can see how I want to look in the mirror, that gives me hope.
"I'm looking forward to playing with gender expectations -- like wearing a dress while looking masculine.
"I worked with someone who wouldn't want to work the same shift as me because they didn't want to accidentally misgender me and they'd avoid me. As long as I know you're not doing out of malice, its ok, we can talk about it. We're all human, treat us like people. There's nothing to be afraid of."
Ri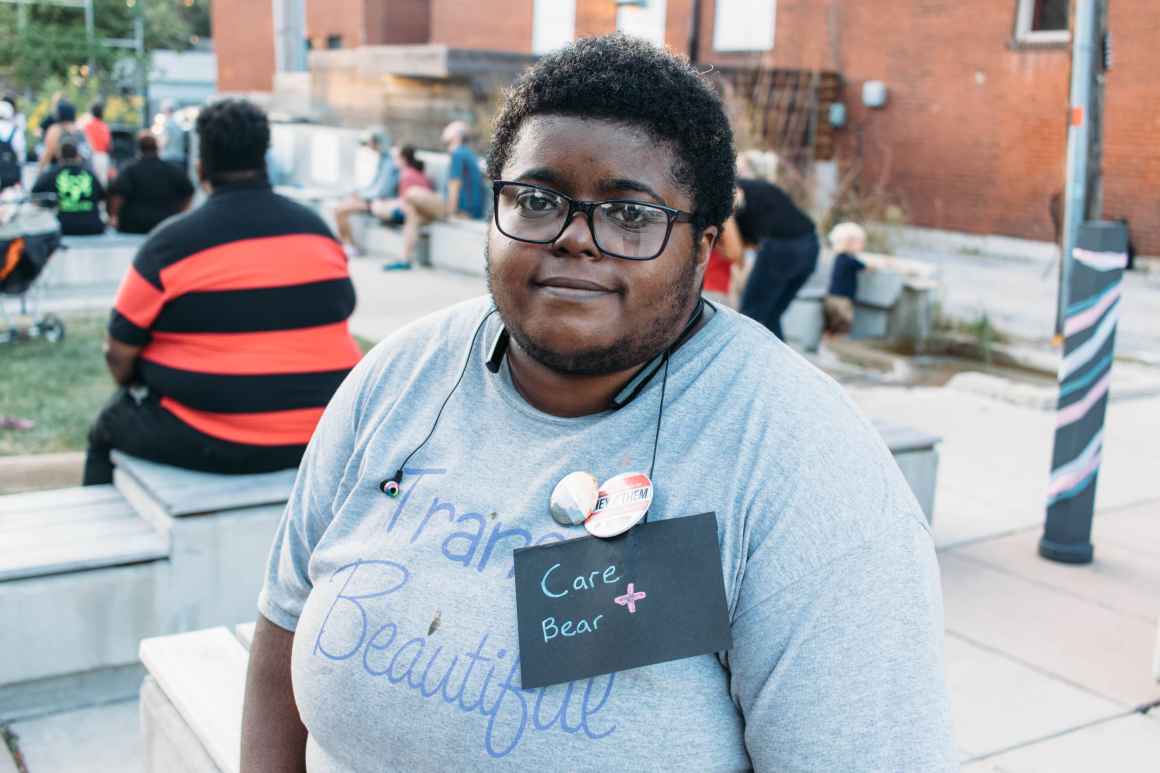 Ri, St. Louis, pronouns: they/them, Identifies as: nonbinary genderfluid
"In St. Louis it's ok kind of because there's a bigger crowd of LGBT people so it's easier. But outside of the city, I get treated a lot worse. I wish it were different. I just want to be treated fairly and equally across the state."
---
Do you have a story to tell about what being trans or gender non-conforming in Missouri means for you? Share it with us.
We will be honoring and remembering those in the trans community who are no longer with us on November 16 with a dinner in Kansas City, and we wholeheartedly believe this work will save lives.
We encourage you to do your part during #TransWeek to help make Missouri a more welcoming and inclusive state for everyone. Educate yourself and commit to becoming a better ally by researching ways you can apply learnings from our Trans Ally Toolkit to your everyday life. 
Thank you for joining us in this work.